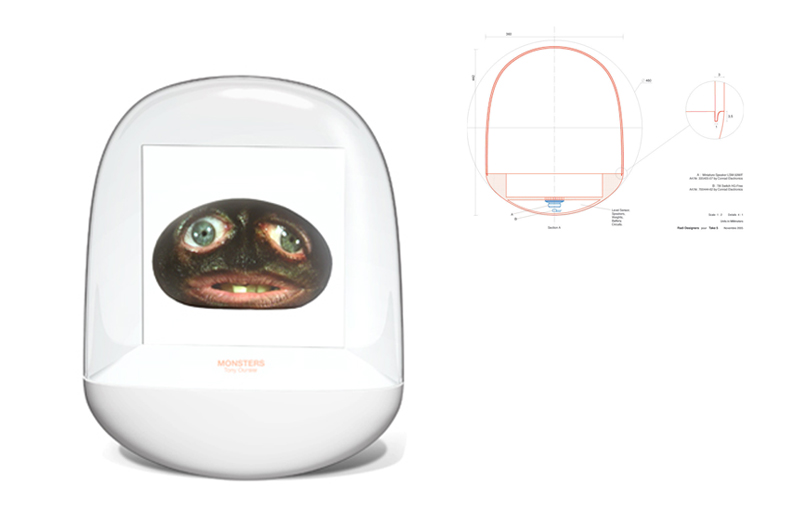 2006
WITH RADI DESIGNERS, PARIS
materials: thermoformed polystyrene, polyurethane paint.
publisher: Take 5 Editions, Paris
photography, text and sound: Tony Oursler
graphics: Phillipe Millot
approx. 40 x 30 cm
Edition of 50, signed by Tony Oursler and Radi Designers
While an internship at Radi Designers, Paris, the publisher Take 5 Editions comissioned us to design an object that could contain a collection of texts and photographs from Tony Oursler. Radi designed the object so that when it swings, it activates sound from the life that lives in its inside. It draws inspiration from tilting dolls and monsters in cabinets of curiosities. Since the photographs are not bound as a book, one can decide which monster to place in front.