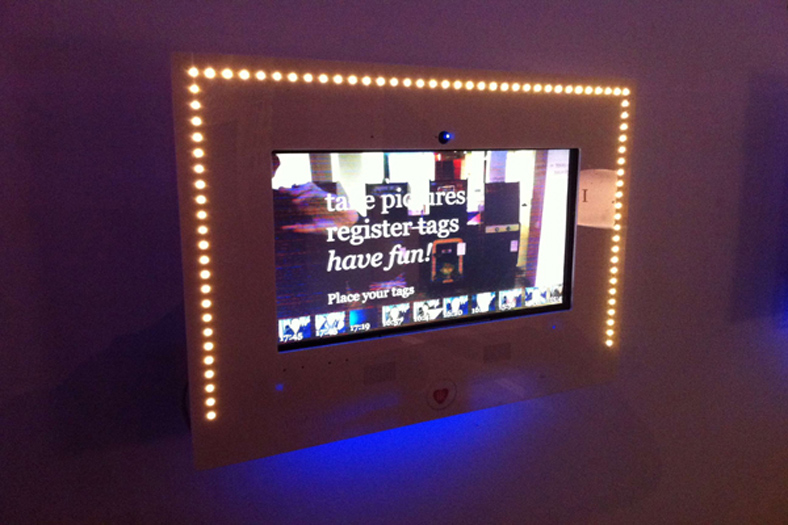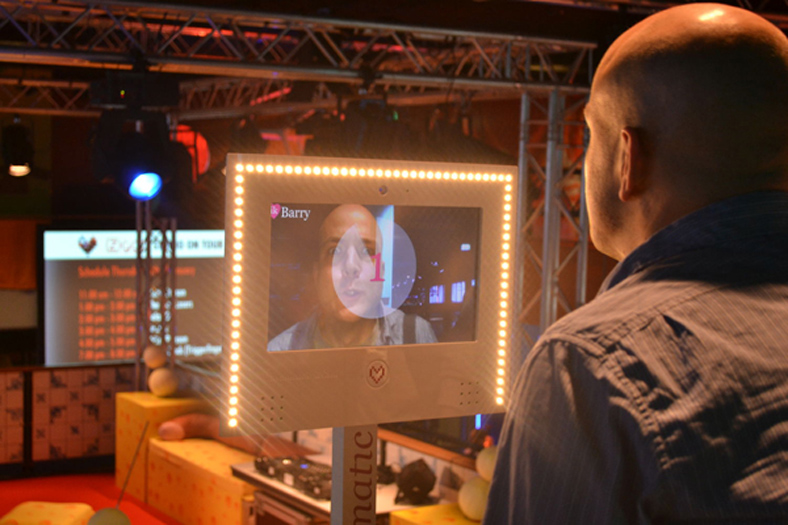 2011
COMMISSIONED BY MEDIAMATIC, AMSTERDAM
materials: acrylic, LED strip
techniques: laser-cutting, CNC engraving
software, electronics: Mediamatic
approx. 47 x 38 cm
photos: Xavier Amorós
The ikCam frame is the interface of an interactive webcam developed by Mediamatic in Amsterdam.The computer's webcam takes pictures when the user swipes his personal RFID tag provided by Mediamatic. It can be used to connect tags to existing profiles or to create a brand new social network profile.