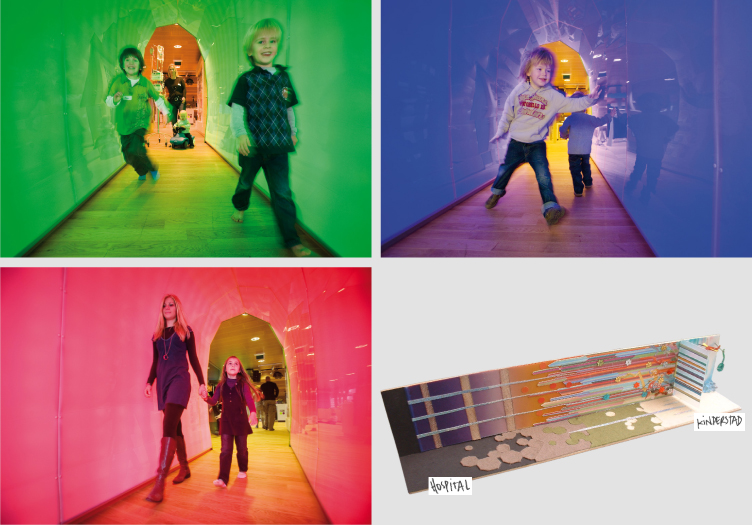 2006-08
RONALD MCDONALD'S KINDERSTAD
DESIGN COMPETITION
materials: Lexan, wood, Philips VidiWall DPIX 600
approx. L: 8 x W: 1,8 x H: 2,3 m
lighting, photos: Philips BV
Proposal and development for the interior design of the Children!s City (part of VU Hospital, Amsterdam). An entrance tunnel that gradually changes its shape and atmosphere, represents the transition between the 2 different worlds. An LED system behind translucent plates allows for different atmospheres and animations throughout the year.