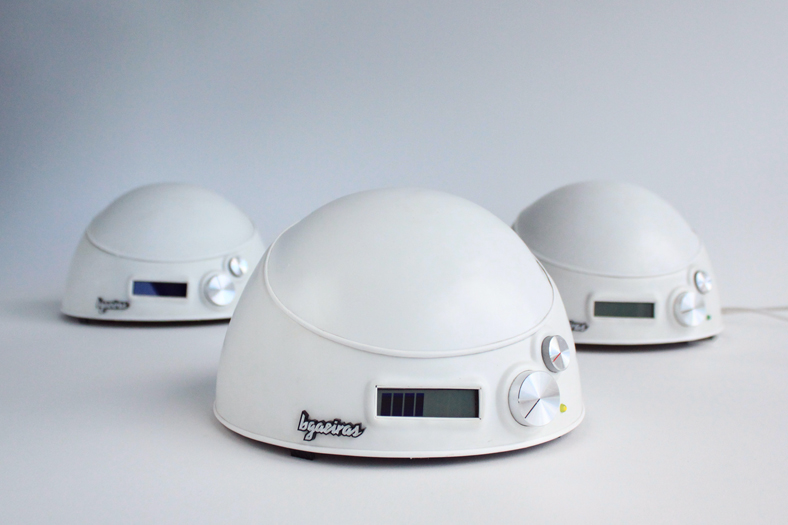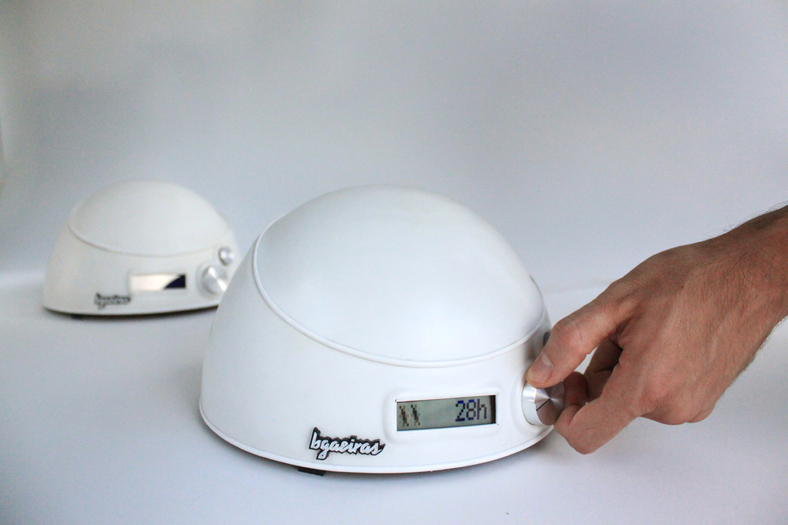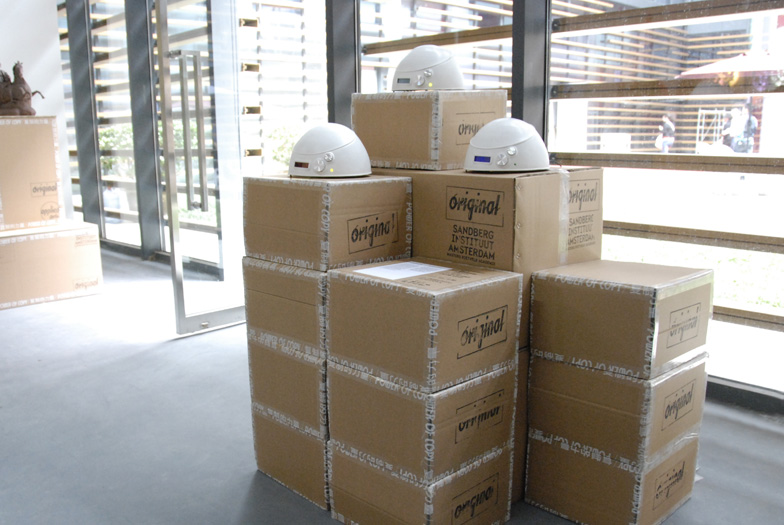 2010
materials: polystyrene, knobs, fans, LCD screens, Arduino Chip.
programming: Miguel Jiménez and We Are Interactive
3 objects each approx. 23 x 23 x 16 cm
photos: Thamanta Roeber
Designed as an archetype of functionality, it relates to means of industrial mass-production and operative thinking. It is displayed as 3 identical pieces and contextualized in a simulation of a credible market realm. Its function is to trigger one, despite its absence. When product design is meant to be clear and efficient, it is in here, ambiguous and unrestrained from human control. If design directs technology towards humanity, Gizmo on the other hand, investigates it by suspending that same correspondence.