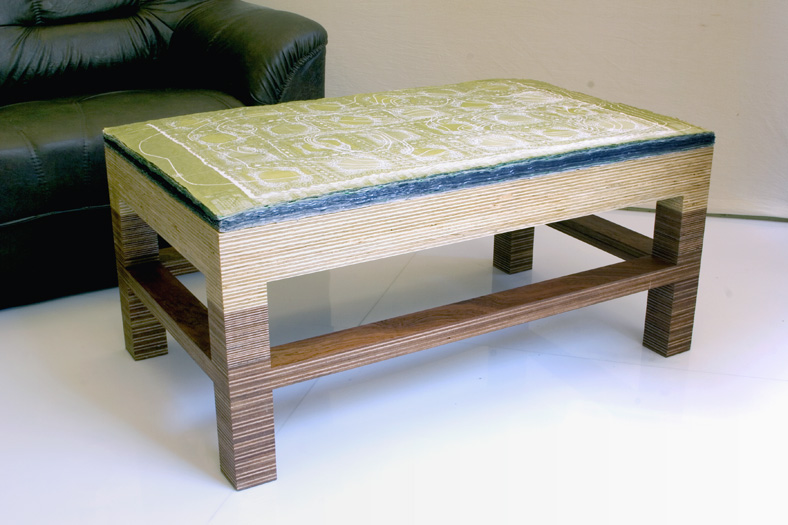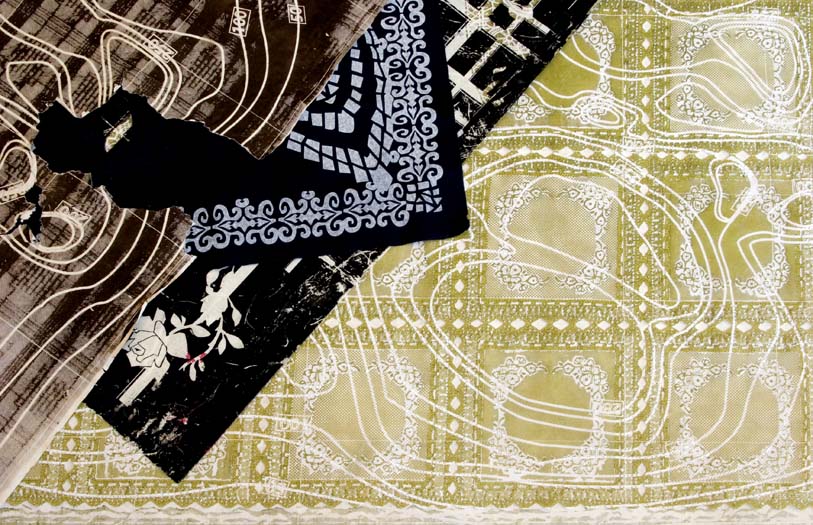 2006
materials: wood, pvc, paper, glue
techniques: silkscreen, stratification
dimensions: 60x100x60 cm
photo by Eva-Fiore Kovacovsky
One might call it a table that devours itself. Composed of around 150 tablecloths printed with different designs, the object is meant to erode through use. The stratified surface gradually wears away and, in doing so, the object grows into a self-referential landscape. One example is a paper tablecloth displaying a topographical map that is based on a week in the life of the author.
The layers were silk-screened in various colors, and combined according to the chromatic structure of natural strata in Northern Europe.