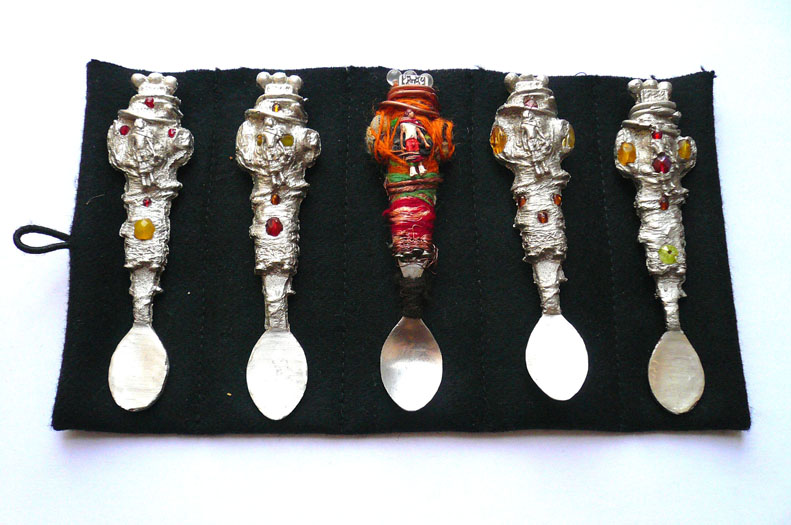 2005
materials: tin, glass beads, cotton pocket, various
techniques: sand casting, easy encrusting
5 spoons each approx. 105 x 20 x 13 mm
unique pieces (more under request)
The set is composed of one master spoon and four copies. The master is a ready-made modification of a regular spoon. From there, four copies were individually cast to be used as tea spoons. Each copy is numbered and has a unique layout, which was possible due to an easy encrusting technique developed by the author. It comes in a rollable individual pocket for safe and chic storage. Ideal for one of those special tea occasions.