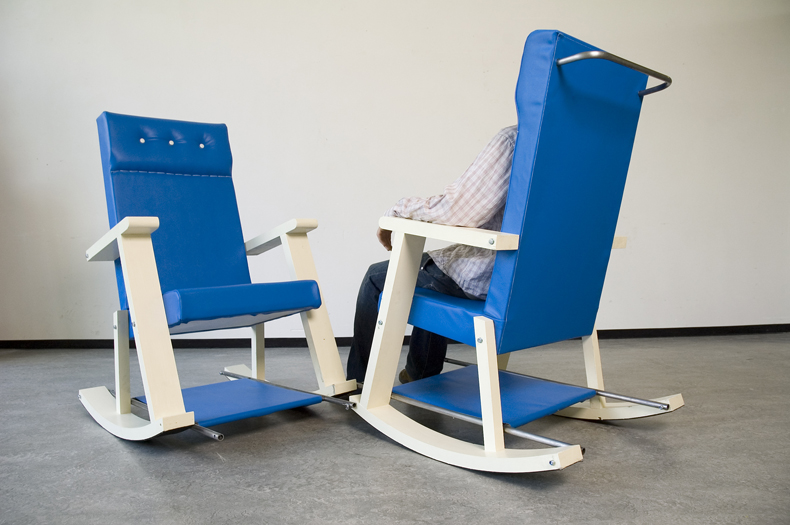 2006
PROPOSAL FOR ZAANS MEDISCH CENTRUM, NL
materials: wood, pleather, foam, aluminium
2 chairs or more each approx. 73 x 160 x 100 cm
photo by Anu Vahtra
The proposal was for a hospital in Zandaam, Netherlands. It connects two or more rocking chairs together so that when a patient seats in one, the other connected chairs swing too. The distance between both chairs keeps constant, and metaphorically depicts the dialogue between the users. The rocking chairs become a symbol of home care within the institutional context. Research about health practices and its environments prompts that social interaction alters the meanings of places and people's relationship to them. Furthermore, it stands that sharing and understanding through other patients, proves to be an added-value for a better therapeutic landscape.