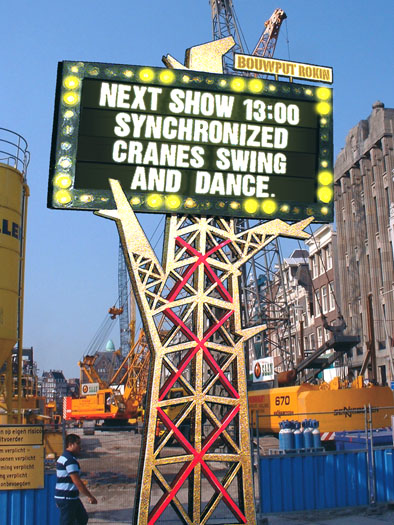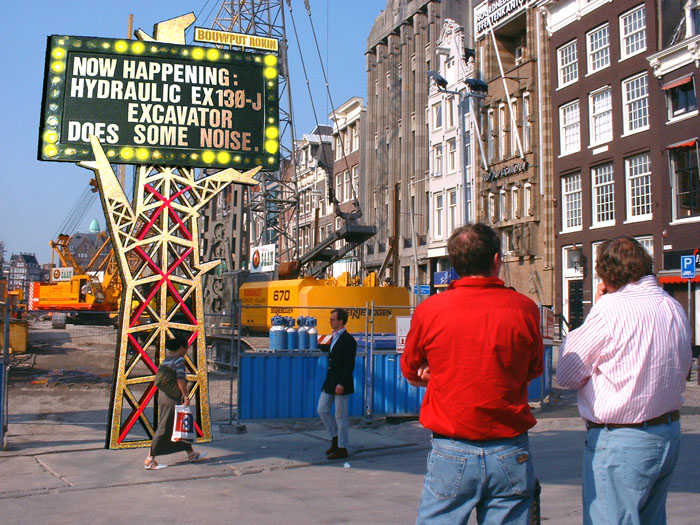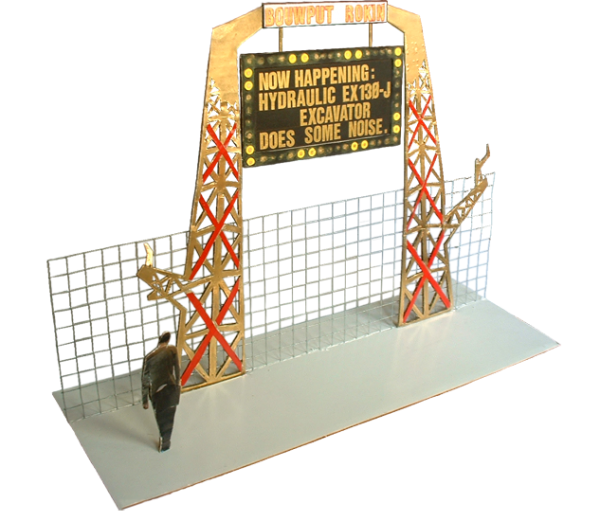 2004-08
PUBLIC PRIZE AWARD
STEDELIJK MUSEUM CS, AMSTERDAM
materials: electronic billboard, steel, polyurethane paint
manipulated photography
Construction Show is a temporary installation that transforms under construction sites into an attractive show. The information displayed in the electronic billboard merges technical facts with show-titles. It officializes the natural curiosity of passers-by looking at the big machines working.